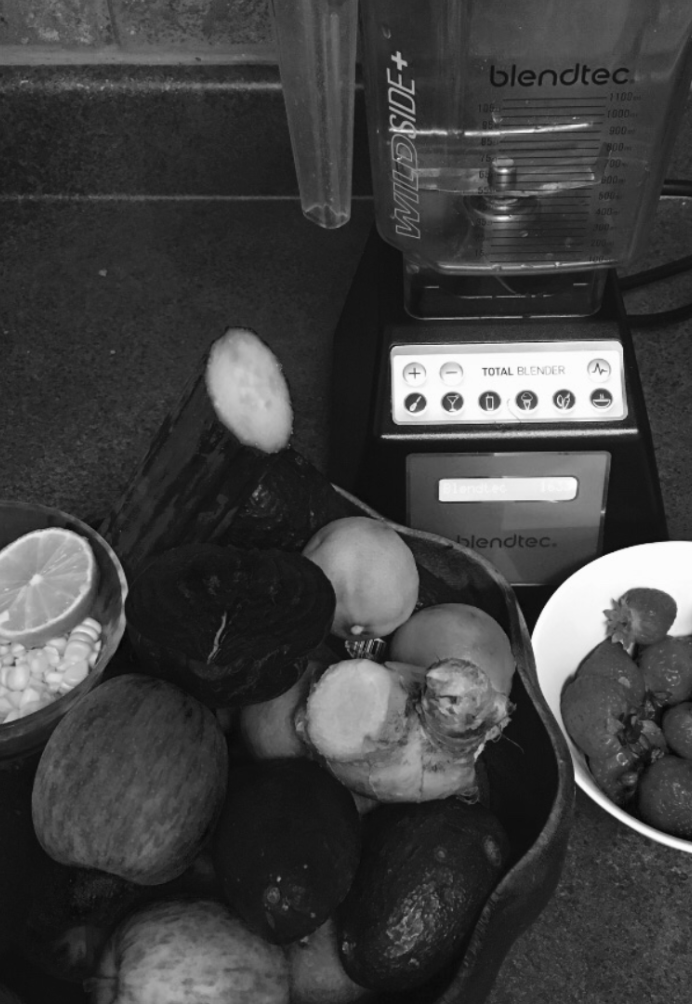 12 organic strawberry's stems included
1 organic red delicious apple seeds and skin included
1/2 organic med size beet
1/2 organic large cucumber
1/2 avocado med size with seed
1/2 inch slice fresh ginger with skin
1oz goji berries (heaven mt. brand if possible)
2 T organic virgin coconut oil
1/2 lime skin removed, with pith ok
2-3 cups of water
Wash all fruits and veggies.
Add all ingredients to a 3 HP blender.
Pulse to combine.
Blend on High for 3-4 min.
Add more water if too thick.
This smoothie will make 2 qts and it is best to consume it with in 4 hrs.