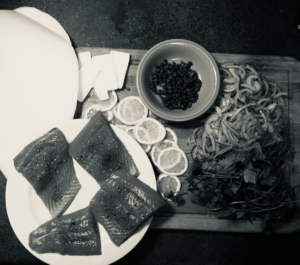 6 oz fillet of fish
1/2  red onion julienne
1 Tbsp small capers
4-6 springs fresh parsley
2 thin slices of lemon
S & P
20 " parchment paper
grass fed butter or avocado oil (optional)
See Video on website for details on folding parchment.
Pat fish dry and season with salt and pepper.
Fold parchment in half and cut heart shape 10" wide
Open heart and place onions next to fold as a bed for the fish.
Followed by a few springs of parsley, fish, capers more parsley, and lemon.
All stacked one on top of the other.
Adding optional butter last.
Fold heart back in half and beginning at the top of the heart, fold the parchment 3 times on top of itself about a 1/4 " wide to seal the pouch.
Continue folding around the edge of the parchment in 1/4" folds moving around the edge as you go.  When you get to the bottom of the heart, simply twist the end to complete the seal.
Bake 450 degrees for 8 min.
This is my favorite way to prepare fish.  It will take some practice getting the fold down but worth learning how.  You can make several pouches ahead and just pop them in the oven.  Get creative with your herbs and vegetables.  You can even just steam veggies and fresh herbs if you like.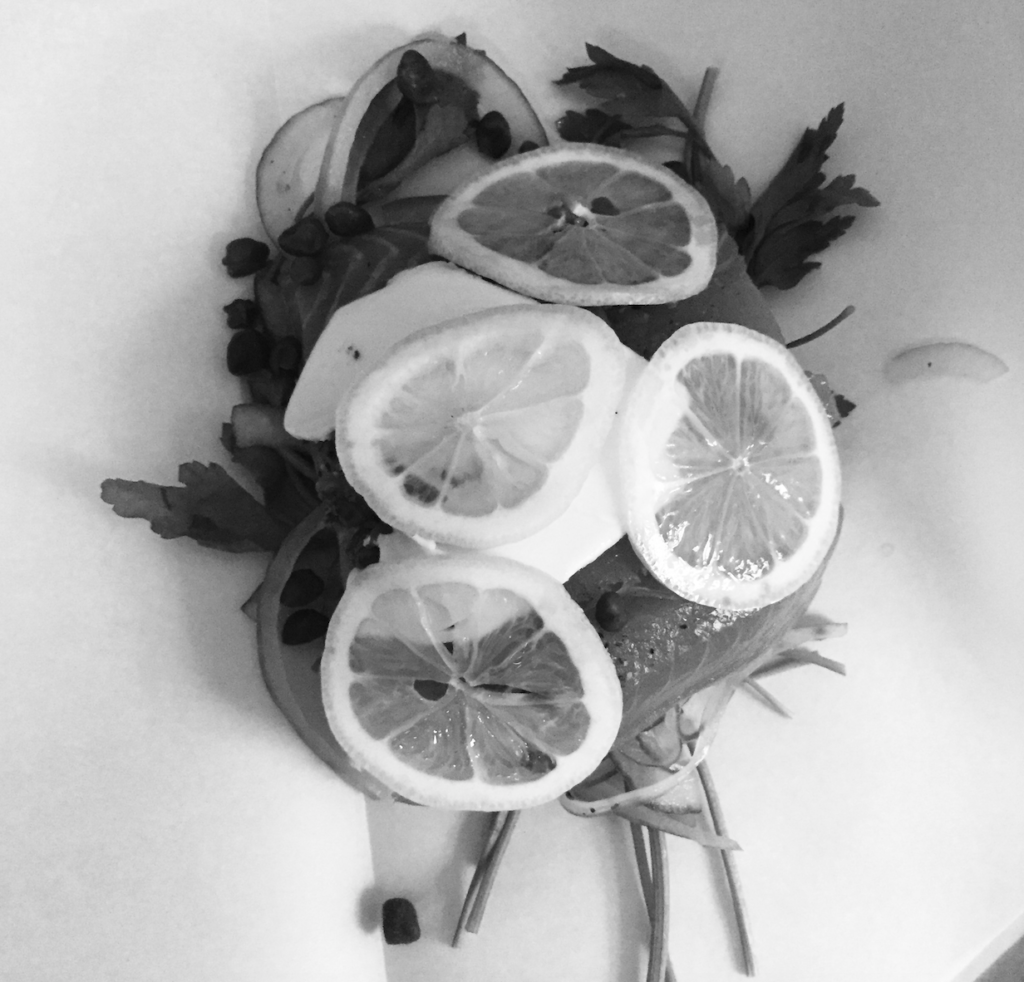 Do not use olive oil in  cooking process as it as a low smoking point. Only garnish with olive oil, or very gently sautee on very low heat.
Have fun and always cook with LOVE