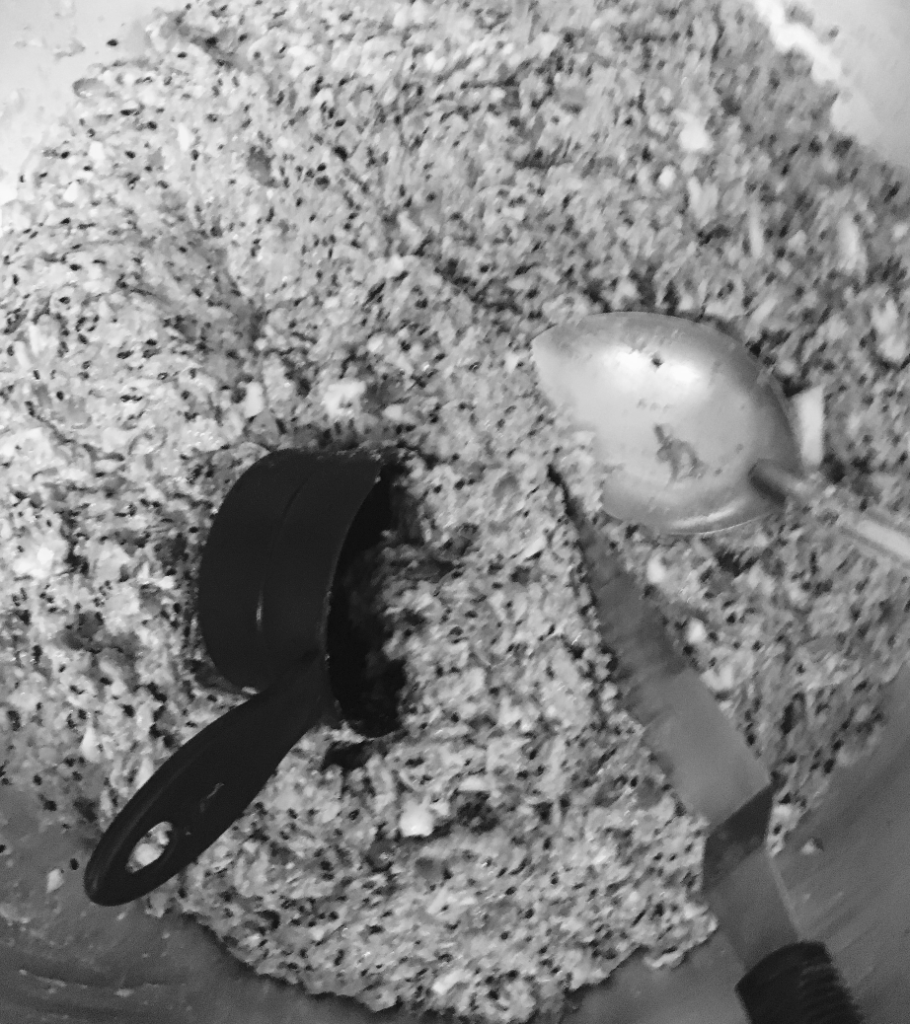 2 c ground flax
2 c almond meal
1 1/3 c flax seed
2 c sunflower seeds
1 c pumpkin seeds
1 c black sesame seeds
2 cloves garlic
1/2 c red onion
2 small zucchini
1 fennel bulb
1/4 c nutritional yeast
2 t sea salt
10 drops lemon essential oil (sub 1 T lemmon j.)
4c water
Combine all dry ingredients in a large bowl and toss well.
In a food processor pulse all veggies until fine dice.
Add veggies and water to dry and mix well.
As you are working, flax may tighten batter.
Simply add water as needed.
On 9×9 dehydrator trays with teflex sheets, spread 2 cups batter per tray.
Makes approximately 6 trays
Score to desired cracker size.
Dehydrate at 109 degrees 12 hrs or until free from sticking to reflex sheets.
Invert to screened tray and continue to dehydrate until crispy.
Store in air tight container.