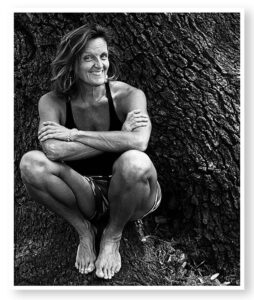 "In my work as a coach I believe in people and I have a deep desire to help others live a life they love living. I strive to live what I teach and encourage joy, laughter and fun in my work.  As I see my clients thrive and grow by achieving their goals, I know that I am serving them to their highest good and fulfilling my purpose."
We all have a unique story. I found my calling as a coach later in life after wearing many hats.
I was a child of the Air Force living in such diversified places as Alaska, Maryland, New Orleans, Japan, Hawaii, and Austin. Shortly after graduating from UNT with a BFA in Interior Design, I moved to New Orleans where I began working in kitchens and my passion for cooking developed with an emphasis on health and wellness. I realized I had a love for food and it's amazing healing power.  I was inspired to dive deeply into farming.  I began growing sprouts, shoots and herbs and selling them at farmers markets, health food stores, and restaurants.  I also developed a line of plant-based raw foods incorporating them into my business while raising my 2 children. In 2000 I began taking Yoga classes in hopes that I would help my back problems due to farming and yet another passion was born.  I have been practicing Yoga in many forms since. I became fascinated with the mind body connection and transformational principals and sought out many trainings and certifications :
Massage Therapy LMT
Cranio Sacral Therapy
Kundalini Yoga Teacher Training
Food-Healing Certification
Qigoing Teacher Training
Life Mastery Consultant

Transformational Life Coaching found me out of the desire to change the world for the better, one person at a time.  A teacher of mine once said, "You know the world  will only change when people change inside."  This made sense to me. But how do we make this transformation? By first asking ourselves:
 

"What would I love?"

 
When we are living a life that we love living, we are in harmony with our soul's purpose.
As a certified Life Mastery Consultant through Mary Morrissey's Life Mastery Institute I offer a number of programs as the foundation of my coaching business.
These courses will help you to create what you would truly love in the four key areas of your life: Health, Relationships, Career, Time/Money Freedom. With proven step-by-step principals and evocative coaching techniques my clients are able to live a vision-driven life rather than one based on their current conditions.
If this resonates with you on some level, please feel free to contact me to set up a complementary strategy session to see if these programs are right for you and we are a good fit!
I am deeply passionate about this work and the results I have seen in the transformation of others.